Co-Active Coaching
Fernanda Bressan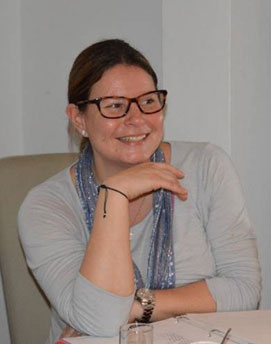 Life & Business coaching is a resource for those who want to prioritize and invest in themselves. It's an exciting and effective way to have support and accountability on your journey of personal growth and business development. We work on various areas of your life,
depending on your needs and wants.
As a Business Architect, my role is to support Entrepreneurs design and shape their businesses. My style of coaching is extremely individualized and focuses on your specific challenges and approach to business. I provide clear directive, supportive advice, guidance and tools while holding you accountable. You in turn commit to yourself in this process and allow yourself the space and time you need to
listen, follow your passion and trust your instincts.
I can open a door, you must walk thru it. I can uncover the path, you must choose to walk it. I am here for you every step of the way. I will support, encourage and shine a light to help lead the way from where you are today, to where you want to be.
I will be fully present and dedicate my full attention to and your growing business needs. To listen. To help you discover new avenues, gain clarity and move forward with an action plan and road map that will lead to greater success and satisfaction.

Need guidance ? I'm your guide. Need support? Lean on me. Feeling excited? Share away.

I am here to show and provide you with specific tools and resources that allow you the space to be your most authentic self, guilt-free, while creating the life & business you want.

My intention is to give you the opportunity to be more present, prioritize your needs, minimize fears and leap towards all that you desire.

Schedule a complimentary discovery call with me today to get started.

I Believe…

I believe in YOU. I believe when we share who we are Authentically, we are able to accomplish anything. I believe people desire connection. I believe in facilitating and supporting passionate people. I believe when we stay Open we can create deep Connections with others and thriving businesses. I believe anything is possible when we open our hearts and aspire to make a difference. I believe if we Expand outwardly, we will embrace life fully. I believe self-love allows our Fearless Confidence to shine Bright. I believe in creating a life-long practice of rituals that bring Magical Delight. I believe in giggles, blowing bubbles and warm embraces. I believe child-like wonder and curiosity blossom Creativity. I believe we all need to be more playful, embark on Adventures & savor delicious moments and flavors. I believe everyone's Journey should feel exactly how they want it to feel and that our paths cross so we can share our unique gifts with each other.
---
Nicole Gorin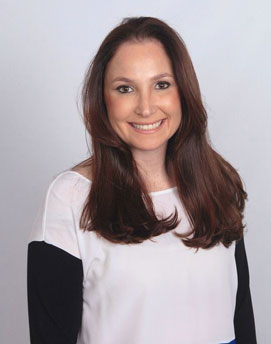 The job of a Co-Active Coach® is to ask powerful questions, listen and empower to elicit the skills and creativity a client already possesses. This coaching philosophy holds that people are naturally creative, resourceful and whole — completely capable of finding answers to the challenges they face.
Nicole is a Certified Coactive Coach trained at CTI, The Coaches Institute. She began her journey into coaching through her pursuit of a better life. Coaching has allowed her to find a better life and help her clients strive to find theirs. She has experience in working with children, parents, families, colleagues, as well as executives Nicole has a BS in biology and a MS in speech and language pathology.
She has used her training in these areas and incorporated them into creating more awareness and consciousness within her clients. She specializes in personal and professional coaching, and parenting workshops.As a coach she encourages growth of a person as a whole. She is fluent in English and Spanish and is a member of the International Coaching Federation (ICF).
Coaching supports personal and professional growth based on self-initiated change in pursuit of specific actionable outcomes. These outcomes are linked to personal or professional success. Coaching is future focused. While positive feelings/emotions may be a natural outcome of coaching, the primary focus is on creating actionable strategies for achieving specific goals in one's work or personal life. The emphases in a coaching relationship are on action, accountability, and follow through.
As a Personal Coach, she can prepare you to open the door to create a better life. This brings awareness into all that you do and improves your interpersonal relationships. By delving into a better understanding of yourself, you will find more peace and harmony in your life and allow things to flow more easily.
As a Professional Coach, the focus is on reaching goals and finding bigger ones in your career. It creates vision for growth and allows for achieving things you never thought possible. By bringing a new awareness and perspective on your career you can transform the outlook for the future.
Parenting workshops and coaching give parents an increased awareness of their communication and tools to be better listeners. Parents can then make choices that are more in-tune with their children needs and find more peace and enjoyment in the parent- child relationship.
What makes Nicole different?
She has a lot of experience, knowledge and a whole-istic approach to coaching. Coaching will be a wonderful mind – body connection that brings more self -awareness, consciousness, and overall well-being to her clients.
Click her to Schedule your appointment with Nicole today