Blog
Fri-yay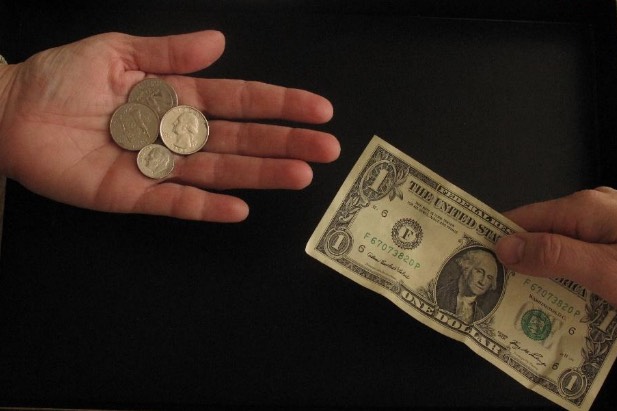 The story goes, back in the day in New York City when there where parking meters, (yes, there was a time when you actually had to put quarters into a machine to park your car), a homeless man approached a gentleman and asked if he needed 4 quarters for a dollar? Once the man acknowledged that in fact he did need quarters to park his car and the exchange was made. The homeless man gave the 4 quarters and the other man gave the dollar bill to the homeless man. Then, the homeless man asked the man parking his car if he a quarter to spare (knowing full well he did, because he just gave him 4 quarters.)
This is brilliant on so many levels. The 'normal' paradigm of a homeless person asking for spare change has been turned on its head. Seth Godin, the teller of this story and a recent inductee to the marketing hall of fame asks four questions:
Who is your next customer? Conceptually – their hopes, needs, outlook, dreams etc.

What is the story they told themselves BEFORE they met you?

How do you create an encounter them in a way that they hear and trust the story you are telling?

What changes are you trying to make in them, their life, their story?
The exchange:
The homeless man identifies his customer by offering something they needed, quarters.

The preconceived notion is that a homeless person is seeking a free hand out. This person offered something needed – 4 quarters for a dollar – it took the person needing the quarters by surprise changing his preconceived notion of how a homeless person is supposed to act.
The encounter was genuine and authentic. Need 4 quarters, yes – exchange – do you have a quarter to spare? – yes (knowing this team, you'd give more than one)

This exchange is a change of story in both directions. The preconceived notion of how a homeless person in supposed to act and the realization that there exists a preconceived story that may just not be accurate.
What stories are you telling yourself? What stories would you like to hear?
‹ Back