Staff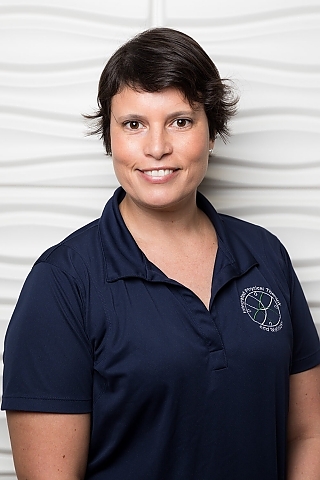 Ashel Beloqui
Physical Therapist Assistant
Licensed Massage Therapist
Ashel started her career as a massage therapist in Buenos Aires, Argentina, where she graduated with honors from Centro Medico Escuela in 2002. She also has a bachelor in science on Physical Education, a degree that she earned from Universidad Nacional de Lujan in 2004.
Once in United States, Ashel graduated as a Massage Therapist from Educating Hands, becoming a Licensed Massage Therapist in July 2006. After graduation, she worked as a Lead Therapist at the Spa at Mandarin Oriental Hotel, but her passion for physical therapy and a more medical oriented type of practice brought her to Integrated Physical Therapy and Wellness, where she felt at home and has been working since 2012.
She then decided to take her career to the next level and attended Keiser University where she became a Physical Therapist Assistant (PTA).
She graduated with honors in May 2016, and was the first to obtain a perfect score on the National Board Exam in the 20 years the program has been at Keiser University.
After graduation, Ashel returned to Integrated Physical Therapy with more knowledge and passion to treat patients. Ashel's treatments combine the benefits of manual work and the permanent changes you can achieve with therapeutic exercises and other modalities.