Staff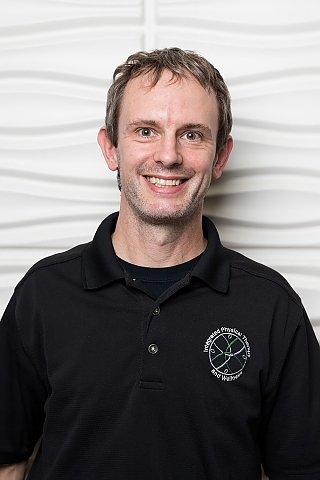 Christopher Gill
Physical Therapist Assistant
Corrective Exercise Specialist
Chris graduated with a History degree from the University of Rhode Island in 1997, which led him to many fruitless years in retail management wondering what to do with his working life. Searching for a career change in 2006 Chris went to a physical therapy clinic to simply observe and see if it called to him. Having apparently done a fine job observing a few times he was offered a part time job as a PT Tech, which quickly turned into a full time position. After enjoying this job for a couple years and realizing his passion for it, Chris decided to return to school and earn a Physical Therapist Assistant degree, which he did from Nash Community College in North Carolina in 2011.
Chris specializes in soft tissue manipulations and has become very adept at feeling problem spots in the body and "listening" to what his fingers are telling him. Additionally Chris is experienced in strength training with weights, cables, TRX, bands, and body weight exercises and enjoys the physical part of the PTA job as a component of healing and long term wellness.
While the mechanism of injury can certainly be an important factor Chris feels that finding out the WHY of something may not be as vital as figuring out Where the issue lies, What to do to fix it, and How to make those improvements made in therapy a way of life.
Chris loves playing tennis with his wife, Lydia, and playing anything with his infant twins, Alexander and Preston. Chris and Lydia (and the boys!) are huge hockey fans and have half season tickets to the Florida Panthers. Go Cats! Chris is a craft beer aficionado and has been to most of the breweries in Palm Beach, Broward, and Dade.
To schedule an appointment with Chris Click Here or call 305 967-8976