Staff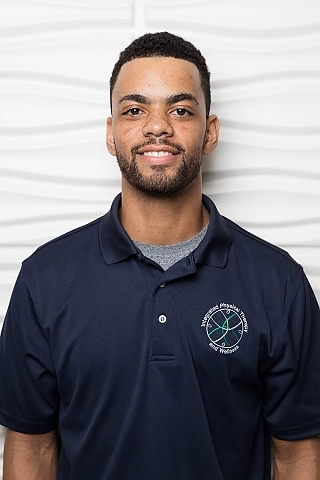 Dr. Marvin Sublett
Physical Therapist
Sports Medicine Specialist
Marvin earned his Doctor of Physical Therapy (DPT) in 2015 from Mercer University in Atlanta, GA. He earned his Bachelor of Science degree in Exercise Science from Georgia State University (2011).
Marvin is a Certified Exercise Physiologist (EP-C) through the American College of Sports Medicine (2011), in addition to being a Certified Personal Trainer (CPT) through the National Academy of Sports Medicine (2011). In order to best serve his clients, Marvin is committed to remaining up-to-date on the most innovative and effective treatment approaches, and in 2015, became certified in Active Release Technique® and Fibroblaster® IASTM.
Marvin has worked as a personal trainer for multiple performance training locations throughout Atlanta, Georgia. His extensive experience with a wide array of clients, from weekend warriors to multi-sport athletes, honed his instincts for implementing functional training and performance programs. From 2012-2014, Marvin also gained substantial corporate fitness experience as an Exercise Specialist at the Centers for Disease Control (CDC) in Atlanta, Georgia.
Marvin initiated his career as a physical therapist in Miami, FL where he quickly earned the opportunity to work cohesively with top strength and conditioning specialists and speed coaches in the sports performance realm. He developed treatment plans and return-to-sport protocols for a 2016 NFL Combine Prep program, and later attended the 2016 NFL Combine in Indianapolis, where he treated several top prospects for the 2016 NFL Draft. Also in 2016, he directed off-season rehab programs for several NFL players. Marvin has also worked with athletes of triathlon competition, Crossfit games, MLB, USTA, Olympic sailing, and Olympic martial arts.
Marvin has an extensive understanding of the association between rehabilitation, soft tissue maintenance, performance training. Marvin is a passionate clinician and is recognized for his ability to connect and quickly generate a productive rapport with clients of all demographics.