Staff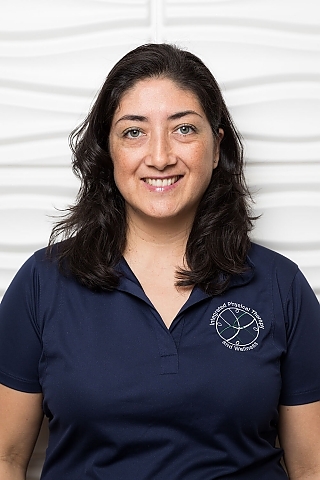 Lucia Mesias Toro
Physical Therapist
TMJ/D and Cervical Specialist
Lucia graduated in 1998 from University of Chile, physical therapy department , school of medicine with a Bachelors in science degree. During the first 7 years of her career, she worked in a Hospital where she gained experience in different aspects of Physical therapy such as acute care, sub acute care, cardiopulmonary, and outpatient rehabilitation being her main focus Orthopedics. In 2005 she moved to the US and later on obtained her license to practice Physical Therapy in the state of Florida, since then she has dedicated to treat clients with Orthopedic injuries, spinal disorders, TMJ dysfunctions, and post surgical orthopedic conditions. She is skilled in Manual Therapy Paris impairment based method and is currently following the path for Manual Therapy, spinal manipulation, and Craniofacial certification through University of Saint Augustine Florida. Lucia is also an APTA credentialed clinical instructor.
Lucia specializes in treating orthopedic conditions , knee, hip shoulder, and ankle pain and dysfunctions, spinal disorders , post surgical orthopedic conditions, runners injuries, Craniofacial pain and TMJ dysfunctions utilizing a hands on approach and combination with therapeutic exercise prescription, neuromuscular reeducation and client education.
My philosophy is finding the cause of the pain or restriction from a multifactorial perspective taking in mind not only physical impairments but also environmental, emotional, and physiological factors involved in these impairments and the loss of function. I believe in a hands on approach and I consider that client education is the key to treatment success because breaking bad habits, changing life styles, and teaching strategies for self management are very important to achieve our client outcomes.
Lucia enjoys running, cycling, swimming, playing tennis, reading, singing, playing instruments, and spending time with her husband Ruben and her kids Benjamin and Emma.
To schedule your appointment today with Lucia Click Here or call 305 967-8976