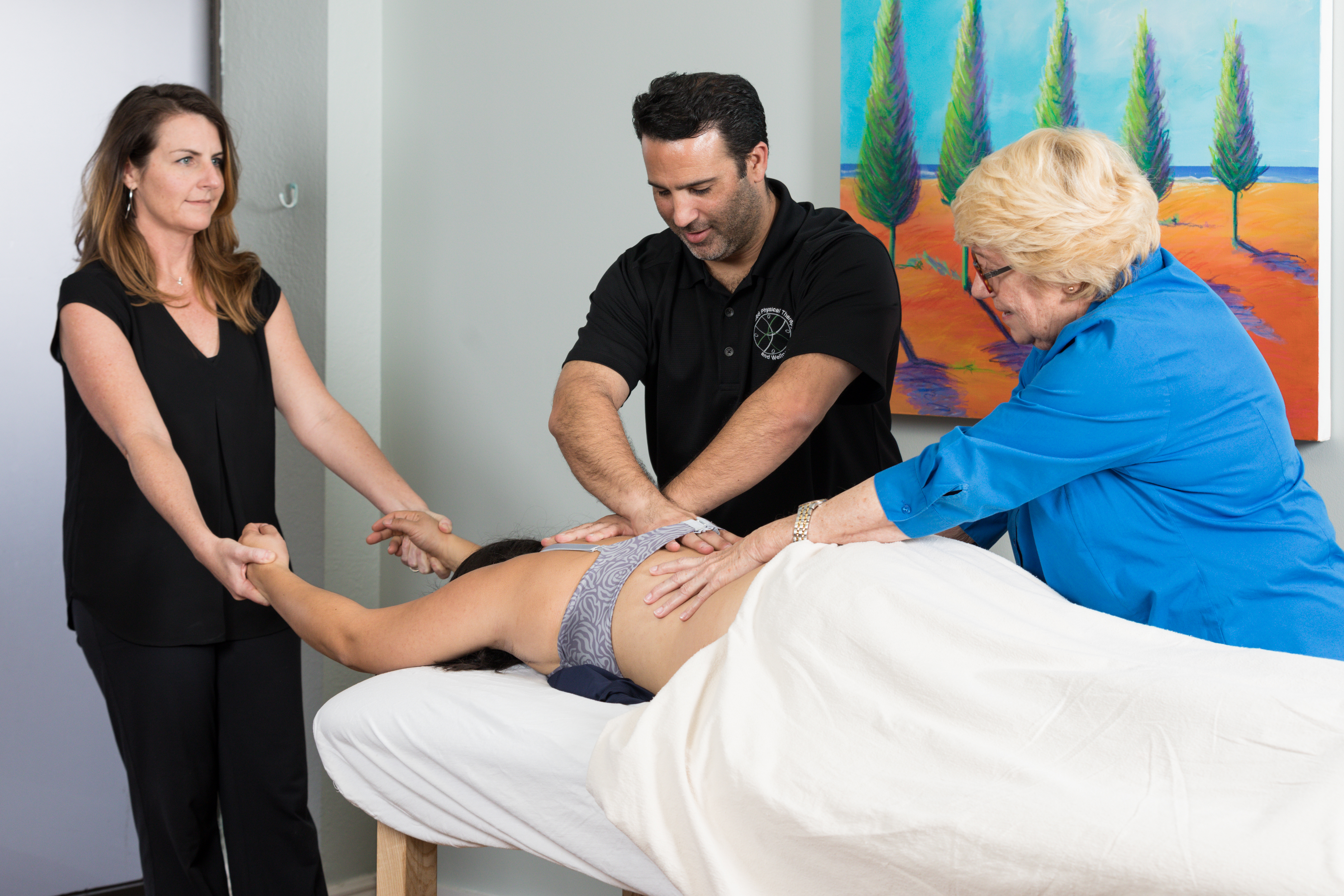 IPT is home to multiple Expert Level Barnes Method MFR therapists, each with decades of experience in the fields of Physical or Occupational Therapy, combined with a long term dedicated passion for becoming masterful MFR practitioners. With over 100 years of combined experience, we have joined together to create a Center of Excellence for providing John Barnes Method Myofascial Release. Whether you choose a series of hourly visits, participation in self-treatment workshops, or immersion in an intensive course of therapy, IPT offers an unparalleled opportunity to benefit from the highest level of combined MFR expertise offered.
The team approach to our immersive scheduling ensures that you will benefit from the expertise of each of our Expert Level MFR therapists, in both individual and co-treatment formats. Scheduling multiple sessions over a short period of time eliminates your body's opportunity to regress into habitual compensatory movement and bracing patterns between treatments. Change created in one session is immediately built upon in the next session and over a few days' time, subconscious dysfunctional habits are replaced with conscious embodiment of healthy awareness.
Immersion Opportunities -
Each Day will consist of two individual therapist sessions plus one co-treatment session, plus one additional mind-body experience.
Pricing
Therapeutic Immersion $4250.00
To add additional value to your experience we will include A Mind-Body Journey with Dr. Luan Menda, Foam rolling and Myofascial Ball rolling classes as well as Meditation and Journaling space and time. Additional MFR sessions are available at a discounted rate.