The Schroth Method
The Schroth Method: An Effective Approach to Scoliosis Treatment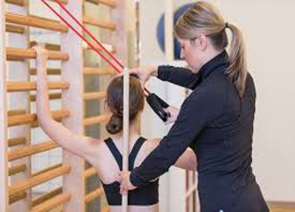 The Schroth Method is a highly regarded conservative exercise regimen designed for addressing scoliosis and postural issues. This innovative approach, a part of the broader Physiotherapy Scoliosis Specific Exercises (PSSE) category, focuses on achieving three-dimensional spine correction.
In the realm of scoliosis management, the Schroth Method plays a pivotal role as it integrates with a collaborative, multidisciplinary strategy. It is particularly valuable for those seeking non-surgical alternatives.
The exercises within the Schroth Method involve various positions, each strategically emphasizing muscle engagement to counteract gravity. This aids in opening trunk concavities, facilitating de-rotation, and deflecting the curvature associated with scoliosis. Personalized exercise plans are carefully tailored based on an individual's unique curve patterns, physical capabilities, age, and other relevant factors.
Originating in the 1920s, Katharina Schroth initially developed this method as a means to manage her own scoliosis condition. Over time, the Schroth Method has become the gold standard for non-surgical scoliosis treatment. It has gained widespread recognition throughout Europe and is now establishing a strong reputation in the United States for its remarkable efficacy and positive results.
The Barcelona Scoliosis Physical Therapy School (BSPTS) was established by Dr. Manuel Rigo in 2009, building upon the foundational work of Katharina Schroth and her daughter, Christa Lehnert-Schroth. BSPTS faithfully imparts the original principles of Schroth, enriched by advanced concepts cultivated through years of clinical experience and dedicated research.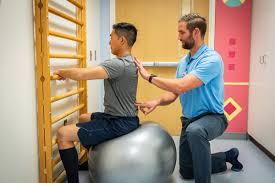 Dr. Rigo's connection to the Schroth legacy is deep-rooted, as he is the son-in-law of Elena Salvá, a Spanish physical therapist who extensively studied under Katharina and Christa Schroth. Elena Salvá played a pivotal role in founding the Barcelona Institute in 1968. Her daughter, Gloria Quera-Salvá, and Manuel Rigo, both medical doctors, have since further elevated and advanced the global understanding and conservative treatment of scoliosis.
WHAT'S THE STORY WITH THE BODY BLOCKS?
The blocks represent the 3D nature of a scoliosis.
The blocks are shifted and rotated to represent the regions of the spine (cervical, thoracic, lumbar and sacrum / pelvis) that are laterally, posteriorly and anteriorly rotated with respect to one's curve pattern.
The smaller side of the block represents the concave side of a curve, and the wider (and taller) side of the block represents the convex side of a curve.
Request your appointment today!