Myofascial Release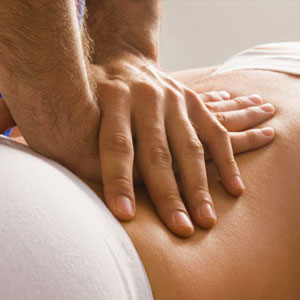 John F. Barnes Myofascial Release is a very effective hands-on technique that provides sustained pressure into myofascial restrictions to eliminate pain and restore motion. The theory of Myofascial Release requires an understanding of the fascial system (or connective tissue). The fascia is a specialized system of the body that has an appearance similar to a spider's web or a sweater.
MFR is a manual therapy technique which is extremely effective in eliminating pain and restoring postural alignment and function. It is highly sought after due to its reputation for producing outstanding and lasting results, even when other therapy methods haven't worked. Schedule your appointment to learn more about how MFR is different.
IPT is home to multiple expert level Barnes Method MFR therapists, each with decades of experience in the fields of Physical or Occupational Therapy, combined with a long term dedicated passion for becoming masterful MFR practitioners . With over 100 years of combined experience, we have joined together to create a Center of Excellence for providing John Barnes Method Myofascial Release. Whether you choose a series of hourly visits, participation in self treatment workshops, or immersion in an intensive course of therapy, IPT offers an unparalleled opportunity to benefit from the highest level of combined MFR expertise offered in the South Florida region.
The use of Myofascial Release allows us to look at each patient as a unique individual. Our one-on-one therapy sessions are hands-on treatments during which our therapists use a multitude of Myofascial Release techniques and movement therapy. We promote independence through education in proper body mechanics and movement, through the enhancement of strength, flexibility, and postural and movement awareness.
The following articles are often recommended to be read prior to attending an MFR session - Myofascial Release Articles by John F. Barnes.
Who Can Benefit: Anyone with -
Back Pain
Cervical/Neck Pain
Chronic Pain
Headaches
Scoliosis
Fibromyalgia
Spasm/Spasticity
Geriatrics
Carpal Tunnel
Sport Injuries
Pudendal Nerve Entrapment
Jaw Pain (TMJ)
Restricted Motion
Women's Health Issues
Pediatrics
Chronic Fatigue Syndrome
Rehabilitation
Head Trauma
Neurological Dysfunction
To Schedule your Myofascial Release Appointment today call 305 967-8976 or Click Here