Sports Physical Therapy
We help athletes and active adults get back to the work outs, sports and activities they love without medications, injections, or surgeries.
Getting You Back in the Game
Injuries are among an athlete's biggest fears. Athletes are driven by competition, and anything that takes that competition away is devastating. Our goal when treating an athlete is to get you back on the field, court, course, track or in the pool as quickly as possible with as little chance of re-injury as possible.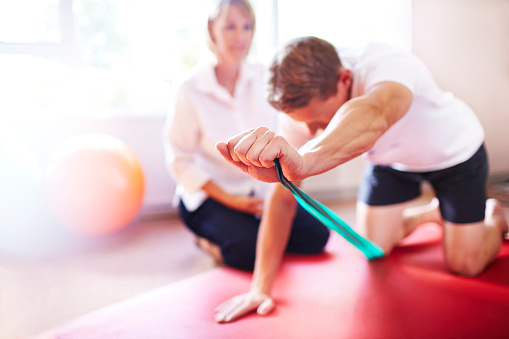 Sports-related injuries have sidelined many players for games, seasons, and worse…careers. Poor training methods, inadequate warm-up, and lack of conditioning are just a few of the causes of injuries to athletes. Athletes tend to be so singularly focused on wins-loses and improving their craft that they tend to neglect deep muscular stability that set the athlete up to perform well or lose the proper form due to compensation patterns.
When an athlete is injured, IPT will help with coping and healing from sports-related injuries.Our Physical Therapists and Movement Therapists will help rebuild strength, regain joint motion and joint flexibility, create stability to allow proper form, and re-educate movement patterns needed for a full return to their sport or activity at levels at or above the athlete's previous competitive level and limit the risk of re-injury.
The most common sports injuries include sprains, strains, knee injuries, swollen muscles, shin splints, fractures and dislocations. Not to mention, shoulder instability, back pain and the dreaded ACL tear. These injuries need to be expertly treated by an experienced therapist to keep the athlete safe. Our experienced therapists will evaluate the athlete as a whole and develop a plan that treats all the deficits and allows the athlete to compete at their highest level.
Athletes in all sports from football, boxing, hockey, rugby and skiing to basketball and volleyball are at risk for concussions. All concussions need to be taken seriously, and managed by an experienced clinician, as concussions are among the most difficult-to-manage injuries in sports today.
We understand the mindset of the athlete, and the importance of getting you back in the game. We treat our athletes to return to their sport with exercises and drills that are specific to the activities of their sport and position, so they can return as quick as possible without the risk of re-injury.