Orthopedic Rehabilitation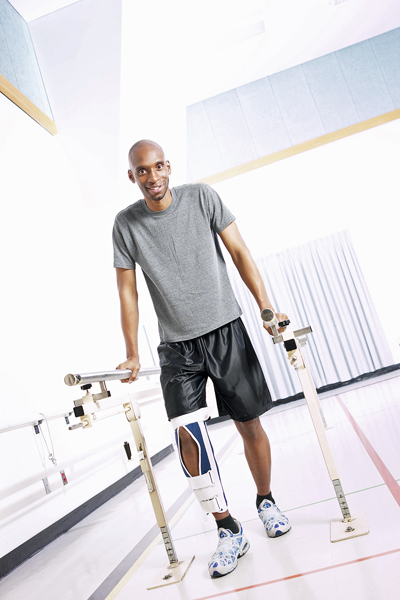 Whether you've suffered a sports injury or undergone a recent orthopedic surgery, orthopedic rehabilitation is an important part of your recovery. Our rehabilitation specialists work together to quickly and safely restore function. We take a comprehensive approach to putting you back in motion, not only eliminating deficits caused by an injury or musculoskeletal problem but preventing them from returning. In fact, we work hard to safely restore your normal strength, motion and flexibility, while reducing your pain as quickly as possible.
Physical therapy can be helpful in treating pain, weakness, balance disorders, and walking difficulty, as well as many other conditions.
Our physical therapy and rehabilitative services enable patients of all ages to function at their highest level.
Who requires orthopedic rehabilitation?
Most orthopedic patients need assistance in healing and regaining strength and mobility after injury or surgery. The goal is to enable patients to resume daily activities and get back to work, fitness routines, or athletic pursuits. There's no typical rehabilitation patient. Patients may be recovering from bone fractures, joint replacement, tendon repair, or spinal surgeries. Others may be receiving treatment for the complications of arthritis or osteoporosis. Rehabilitation varies, depending on the nature and severity of the patient's condition. IPT and ATC's rehabilitation specialists are skilled at helping patients overcome the effects of an injury or musculoskeletal problem.
What does rehabilitation usually include?
After evaluation, you and your therapist will determine your individual rehabilitative goals. Your care plan is then customized to meet these established goals. The rehabilitation process begins by addressing symptoms such as pain, inflammation, swelling, and stiffness. Therapists work with patients to help them regain range-of-motion while promoting healing. Rehabilitation aims to restore function by helping the patient regain strength, endurance, and movement. The time and effort it will take to recover vary according to each patient's medical condition and tolerance.
How important is post-rehabilitation exercise?
Each individual learns valuable exercises that can prevent further injury and improve strength and endurance.