Get the Most out of your PT Experience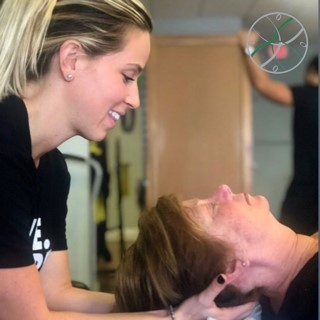 We've all been there. You think that twinge is nothing to worry about. You push through. Months pass but you can't shake the nagging pain, and Dr. Google doesn't provide any relief. You finally admit you have a problem you can't solve on your own.
There are a lot of misconceptions about physical therapy:
it's a long and expensive process,
it's only for severe injuries, and
you'll have to stop doing what you love.
BUT, often it takes just a session or two to get back on the right track, and plenty of PTs encourage their patients to keep doing their sport (with modifications) during the recovery process. The faster you seek help, the faster you'll likely be back in action.
If you think your injury is biomechanical and doesn't stem from any underlying medical issues, going directly to a PT can save you valuable time, not to mention co-pays. If your PT has any concerns, they can always refer you back to your doctor.
Choose the Right PT
Physical therapists span a broad spectrum of approaches, training, philosophies, and experience. Research a PT's education, specialization, and experience, and ask around for recommendations.
The success of therapy isn't just about doing the exercises but understanding the issue and the things that can be done throughout one's daily life. Come with an open mind, and ask questions.
Actively Participate
Instead of being upset about your injury or frustrated you can't participate, harness that mental and physical energy, and move in a forward direction. If you convert negative feelings into productive energy, you can get back to the thing you want to be doing faster.
Be Patient
Going too hard too fast can set you back dramatically. Ask for a general recovery timeline, including when you should expect to feel certain changes and when you can reintroduce activities (and at what intensity). While you're easing back in, communicate about any tweaks or twinges. Your PT should be able to tell you what type of pain and soreness to expect and when to rest.
Don't ignore early signs of stress. If you feel an injury sneaking up on you, contact your PT right away. They may be able to offer advice remotely, so you can nip it in the bud without needing to come back in.
#choosePTfirst
#physicaltherapy #physiotherapy #physicaltherapist #rehab #physio #fitness #health #pt #rehabilitation #fisioterapia #physiotherapist #sportsmedicine #occupationaltherapy #wellness #exercise #dpt #backpain #mobility #recovery #movement #pain #therapy #choosept #massage #manualtherapy #injuryprevention
‹ Back