Blog
The Cost of Falling
Let's face it – Falling is scary business.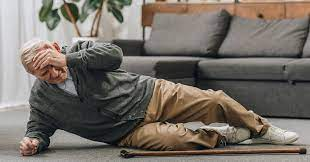 Each year, millions of older people—those 65 and older—fall. In fact, more than one out of four older people falls each year, but less than half tell their doctor. Falling once doubles your chances of falling again.
Falls among adults aged 65 and older are very costly. Each year about $50 billion is spent on medical costs related to non-fatal fall injuries and $754 million is spent related to fatal falls.
Non-fatal falls
$29 billion is paid by Medicare
$12 billion is paid by private or out-of-pocket payers
$9 billion is paid by Medicaid
As the number of Americans aged 65 and older grows, we can expect the number of fall injuries and the cost to treat these injuries to soar.
But these are only numbers! What else happens as a result of falling for those older than 65.
Falls Are Serious
One out of five falls causes a serious injury such as broken bones or a head injury.
Each year, 3 million older people are treated in emergency departments for fall injuries.
Over 800,000 patients a year are hospitalized because of a fall injury, most often because of a head injury or hip fracture.
Each year at least 300,000 older people are hospitalized for hip fractures.
More than 95% of hip fractures are caused by falling,8 usually by falling sideways.
Falls are the most common cause of traumatic brain injuries (TBI).
What Conditions Make You More Likely to Fall?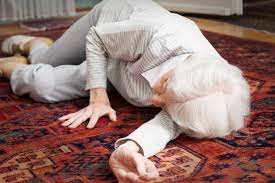 Research has identified many conditions that contribute to falling. These are called risk factors. Many risk factors can be changed or modified to help prevent falls. They include:
Lower body weakness
Vitamin D deficiency (that is, not enough vitamin D in your system)
Difficulties with walking and balance
Use of medicines, such as tranquilizers, sedatives, or antidepressants. Even some over-the-counter medicines can affect balance and how steady you are on your feet.
Vision problems
Foot pain or poor footwear
Home hazards or dangers such as broken or uneven steps, and throw rugs or clutter that can be tripped over.
Most falls are caused by a combination of risk factors. The more risk factors a person has, the greater their chances of falling.
Falls can be prevented. These are some simple things you can do to keep yourself from falling.
TALK TO YOUR Physical Therapist:
Ask your PT to evaluate your risk for falling and talk with them about specific things you can do.
Ask your doctor to review your medicines to see if any might make you dizzy or sleepy. This should include prescription medicines and over-the counter medicines.
Ask your doctor or healthcare provider about taking vitamin D supplements.
DO STRENGTH AND BALANCE EXERCISES
Do exercises that make your legs stronger and improve your balance. Advanced Therapeutic Care has a fall prevention program you can join!!!
HAVE YOUR EYES CHECKED
Have your eyes checked by an eye doctor at least once a year and be sure to update your eyeglasses if needed.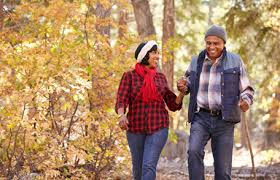 MAKE YOUR HOME SAFER
Get rid of things you could trip over.
Add grab bars inside and outside your tub or shower and next to the toilet.
Put railings on both sides of stairs.
Make sure your home has lots of light by adding more or brighter light bulbs.
Keep items you use often in cabinets you can reach easily without using a step stool.
Use non-slip mats in the bathtub and on shower floors.
Call us for an evaluation to help you stay upright and PREVENT falls before they happen!!
954-458-5700 – option 2 for the fall prevention program with Beth.
‹ Back