The implications of putting a 12- or 13-year-old through the type of athletic work done by a 25-year-old
Noted surgeon Dr. James Andrews wants to convince parents that pushing their children into year-round sports can be dangerous to the youngsters' health.
"The deal is, as sports physicians, we've all been amiss for years worrying about putting people back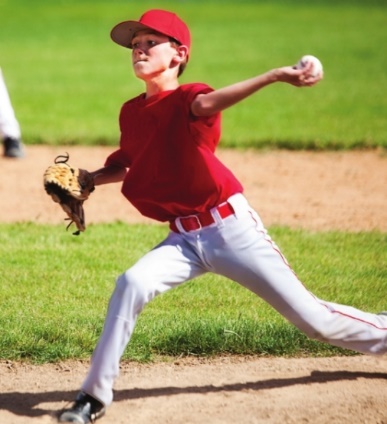 together and fixing things and new techniques. But we've largely ignored the real problem: prevention of injuries. Everybody now agrees that the time is right to keep these kids from getting hurt so often. That's been my mission for 10 to 12 years, and it's really come to the forefront that last three to four years, when I helped start a prevention program with the sports-medicine society that we call the STOP program: Sports Trauma and Overuse Prevention (in youth sports)." – James Andrews MD
James Andrews has seen enough.
Enough of coaches who mean well and try hard, but who really don't know what they need to know.
Enough of parents who think their son or daughter is the next superstar athlete and must be pushed and pushed and pushed.
Enough of youngsters who are forced to visit him and his colleagues around the nation.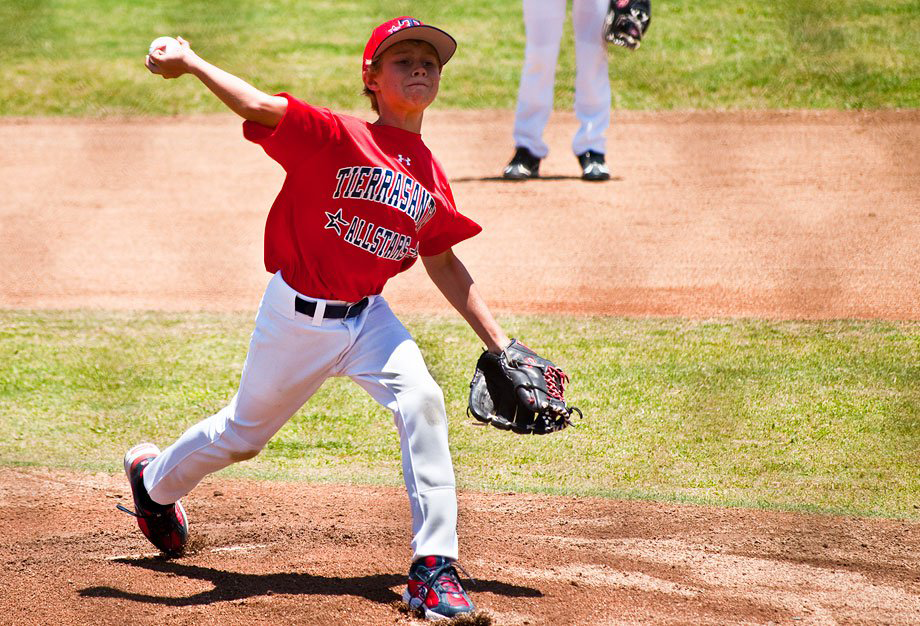 Andrews has become so alarmed that he is issuing written and verbal warnings to anyone willing to read or listen. Why should the public care what Andrews thinks? Because when the "Dr." is placed in front of his name, he becomes a world-renowned orthopedic surgeon.
Andrews, who has practiced medicine for nearly 40 years, is most famous for his ability to put professional athletes back together. These athletes -- notably, a who's who of quarterbacks -- have signed contracts for a combined total well north of $1 billion after his surgeries. In 2010, Andrews was the only doctor to be named among the top 40 most powerful people in the NFL by Sports Illustrated.
Andrews' specialties are knees, elbows and shoulders. One of his recent patients was Washington Redskins quarterback Robert Griffin III, who needed the anterior cruciate ligament and lateral collateral ligament repaired in his right knee.
The work on athletes, while important, isn't the reason Andrews collaborated with Don Yaeger, a former associate editor at Sports Illustrated, to write, "Any Given Monday: Sports Injuries and How to Prevent Them, for Athletes, Parents and Coaches -- Based on My Life in Sports Medicine." He felt compelled to write the book, then talk about it, out of fear for the younger generation.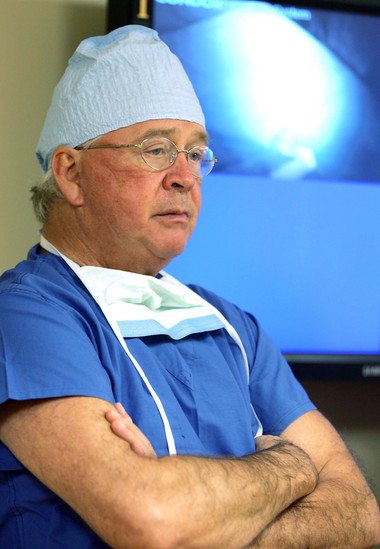 "I started seeing a sharp increase in youth sports injuries, particularly baseball, beginning around 2000," Andrews told The Plain Dealer in a telephone interview. "I started tracking and researching, and what we've seen is a five- to seven fold increase in injury rates in youth sports across the board. I'm trying to help these kids, given the epidemic of injuries that we're seeing. That's sort of my mission: to keep them on the playing field and out of the operating room.
"I hate to see the kids that we used to not see get hurt. ... Now they're coming in with adult, mature-type sports injuries. It's a real mess. Maybe this book will help make a dent."
PD: Why the spike in youth injuries?
J.A.: Multiple factors, but two stand out: specialization and what we call professionalism.
Specialization leads to playing the sport year-round. That means not only an increase in risk factors for traumatic injuries but a sky-high increase in overuse injuries. Almost half of sports injuries in adolescents stem from overuse.
Professionalism is taking these kids at a young age and trying to work them as if they are pro athletes, in terms of training and year-round activity. Some can do it, like Tiger Woods. He was treated like a professional golfer when he was 4, 5, 6 years old. But you've got to realize that Tiger Woods is a special case. A lot of these kids don't have the ability to withstand that type of training and that type of parental/coach pressure.
Now parents are hiring ex-pro baseball players as hitting and pitching instructors when their kid is 12. They're thinking, 'What's more is better,' and they're ending up getting the kids hurt.
PD: Is money at the root of the problem -- e.g., the pursuit of college scholarships or pro contracts?
J.A.: The almighty dollar has a lot to do with it, yes. Some parents are putting a football or baseball in their kids' hands when they're 3 years old, and it's not just for a fun little photograph. Parents are projecting 10, 12 years. Don't get me wrong, I'm for sports. I love sports. I want these kids to reach their full potential, and if the potential is a college scholarship, great. If it's a pro career, great. But to think they're all going to be professional athletes is misguided. The odds against it are so very, very high. Even the ones who get college scholarships comprise a much smaller percentage than parents think.
PD: Can parents be put in a no-win position as well?
J.A.: Yes, to this extent: The systems out there in youth sports, particularly travel ball, have been important financial resources for the people who run them. Parents spend a fortune keeping their kids in a year-round sport, with travel and everything else. What's happening is, the tail is wagging the dog. The systems are calling the shots: If your son or daughter doesn't play my sport year-round, he or she can't play for me. Never mind that your kid is 12 -- I need year-round dedication.Parents need to understand that we've got to correct the system. Unfortunately, it's easier said than done. It's a big problem. And it becomes a socioeconomic problem if they keep getting hurt in high school.
PD: The best advice you would give parents of a young athlete?
J.A.: The first thing I would tell them is, their kid needs at least two months off each year to recover from a specific sport. Preferably, three to four months. Example: youth baseball. For at least two months, preferably three to four months, they don't need to do any kind of overhead throwing, any kind of overhead sport, and let the body recover in order to avoid overuse situations. That's why we're seeing so many Tommy John procedures, which is an adult operation designed for professionals. In my practice now, 30 to 40 percent of the ones I'm doing are on high-schoolers, even down to ages 12 or 13. They're already coming in with torn ligaments.
Give them time off to recover. Please. Give them time to recover.
I said in the book, I want parents and coaches to realize the implications of putting a 12- or 13-year-old through the type of athletic work done by a 25-year-old. Parents and coaches, though they mean well, need to understand what the long-term effects of overuse can be.
For the full article click here https://www.cleveland.com/dman/2013/02/noted_surgeon_dr_james_andrews.html?sfns=xmo
‹ Back